No, it's not a trick question. The answer is when it's a workplace design.
What we do here at Paramount may be referred to by most as office design, but we're creating more and more spaces that wouldn't necessarily be classed as an office in the traditional sense. One of the most important aspects of our design process is ensuring that a space reflects the way that staff will work in it and the culture of the business.
Whatever the industry, everything from retail and leisure to sports or entertainment, if there's a space for staff to work in, it should be designed to reflect their needs. After all, a workplace isn't defined by sitting behind a desk. It's simply a place where people work.
As businesses concentrate on appealing to knowledge workers, we've seen the office of the future start to take its influences from spaces like cafes, hotels and home interiors. Therefore, it seems fitting that we share some of the projects we've worked on that wouldn't be considered an office but benefited from our approach to workplace design.
The Bay Café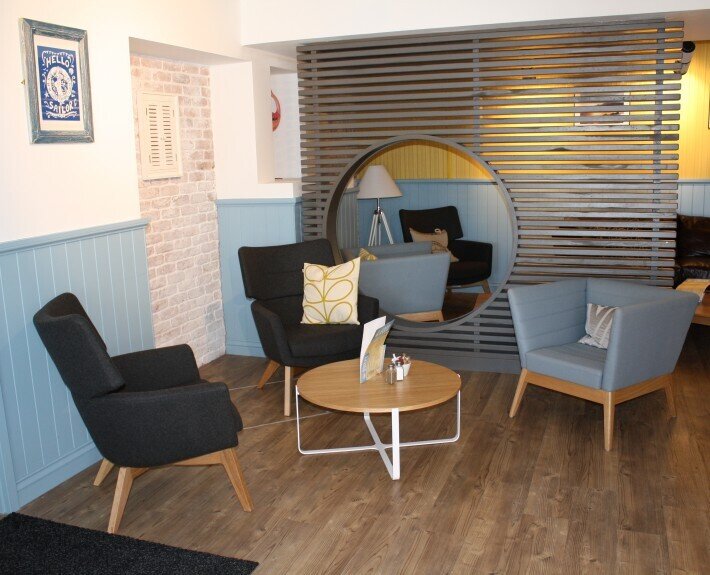 The Tropicana building in Weston-Super Mare is an iconic landmark with plenty of history, so we were thrilled when North Somerset Council approached us to transform the space into a working café. Taking inspiration from the beachfront location and incorporating this into the design, we wanted to create something that was vibrant but also encapsulated that relaxed seaside charm. We decided to use a variety of mismatched furniture in the café to give it a quirky feel and used slatted driftwood with a worn and weathered finish throughout the design. The end result is a stylish café that's relaxed and informal but also warm and welcoming.
WRU Players' Lounge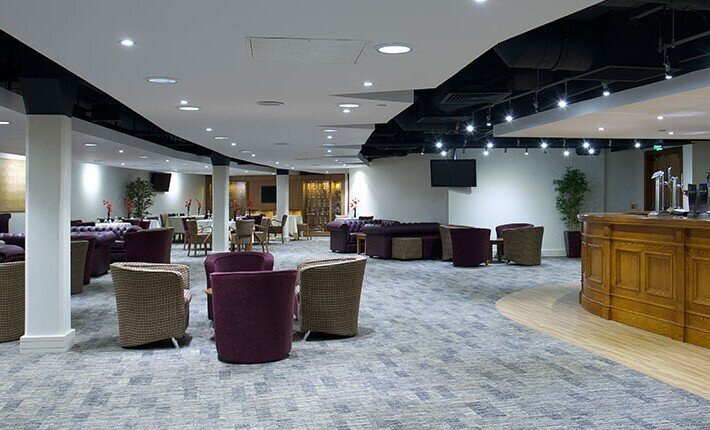 We were appointed by the WRU and The Millennium Stadium to refurbish the bar and function room, used by former Welsh rugby players and also as a function space. As it would be used for various events, it needed to be adaptable but also durable. In terms of design, we decided to give the space a rich, warm and traditional feel in order to complement the existing bar and surrounding fittings. We also thought that this style of design would appeal to the broad range of people that would be visiting the lounge. This project was a little challenging due to the lack of windows and some height restrictions, but the hard work was certainly worth it. The lounge is now an informal space in which visitors can relax in comfort.
WRU Home Changing Rooms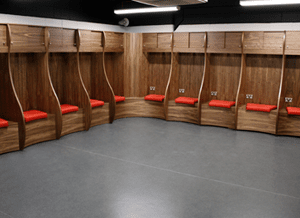 Following the success of our work in the WRU players' lounge, we were appointed to undertake the refurbishment of the WRU home changing rooms. The changing rooms are often used as a location for TV interviews and are an integral part of the stadium tour, so the design needed to be impressive with a strong focus on the WRU branding. Of course, the changing rooms also needed to be robust and durable in order to be fit for purpose. After working on the players' lounge, we decided that it would make sense to use a similar finish to ensure consistency. As such, the finished changing rooms have the same rich, warm and traditional feel as the lounge.
---
If you're considering a workplace fit out, get in touch. Whether it's a traditional office fit-out or a more unconventional space, we can help.