We are Paramount, award-winning specialists in office design, fit-out, refurbishment, furnishing and space planning. We don't just design offices for today, we optimise for the future.
With this forward-thinking mindset we're often ahead of the curve so the recent traction with the term Cat A+ isn't new to us as we've been pioneering this widely beneficial design and build concept for years.
This short blog is designed to help you understand what a Cat A+ project is and how it differs to the Cat A or Cat B projects fit-out companies are more commonly known for.
Cat A
The term Category A (more commonly shortened to Cat A) relates to the basic/fundamental infrastructure of a building also known as the 'shell and core'. The internal fabric of the building is usually stripped back to its bare bones and then fitted out to an operational space. A Cat A fit-out is usually instructed by the landlord to attract the attention of prospective tenants or buyers and would typically provide an empty building with small power, lighting, heating, fire alarm, suspended ceilings and in some cases floor finishes.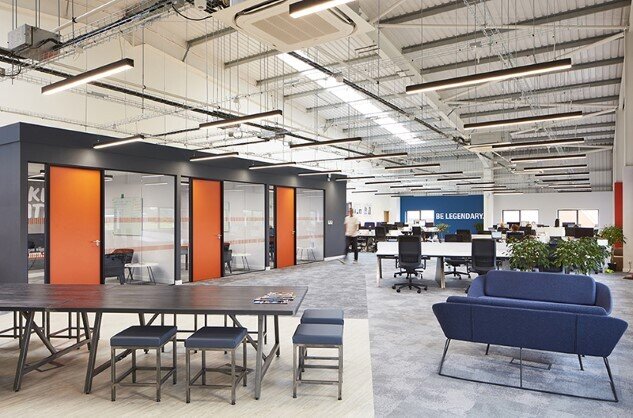 Cat B
Typically, Category B (Cat B) projects follow on from a CAT A fit-out and usually embody much more detail and flair. A Cat B fit-out comprises partitions, breakout space, tea points, furniture, graphic details involving branding, air conditioning, etc. Cat B is traditionally a designed office that is fitted out for the tenant and can transform an empty space into an environment that inspires people, embraces wellbeing and enables a motivated, valued and engaged workforce.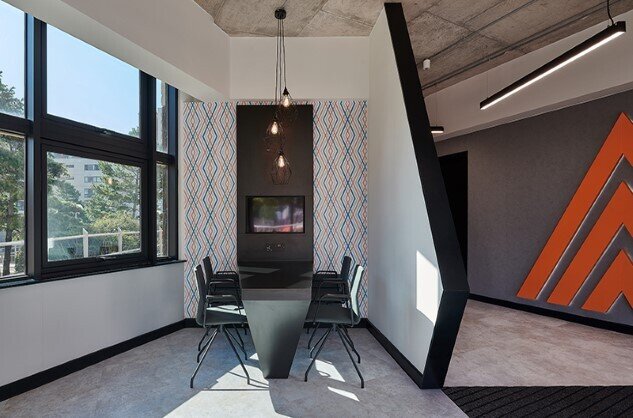 Cat A+
The relatively new kid on the block, Category A+ (Cat A+) has mutually beneficial factors for both the landlord and prospective tenant and is disrupting the commercial office landscape in terms of procurement routes. A Cat A+ project has all the elements of a CAT A with the added features of a modest CAT B fit-out. The completed product presents a 'ready to work' concept making it an enticing proposition for tenants who can in theory move straight in and start their operations.
Over the past couple of years, we've seen a significant rise in the 'ready to work' concept as it suits many micro/small companies and start-ups who can add touches of their brand's personality easily to an already fully functioning office. With the uprising of co-working spaces, a Cat A+ approach is a great way to breathe new life into old buildings and regenerate the surrounding area.
For more information about the above topic or to discuss a future project you may have please get in touch. We'd love to hear from you.